While down at this end of the earth are heading into the final stages of the season, on the other side of the globe they are frantically gluing tubulars, justifying gear upgrades and shaking the dust off forgotten barrier-hopping skills.
Courtesy Gateway Cross
Although the '
real show
' hasn't actually started, racers everywhere are getting ready and the hype is building.
If you want to stay up on who is looking good and why, I can't recommend the work of
Erik @ pavepavepave
enough.
Good, clear
reasoned analysis
of both the US and Euro racing, done weekly.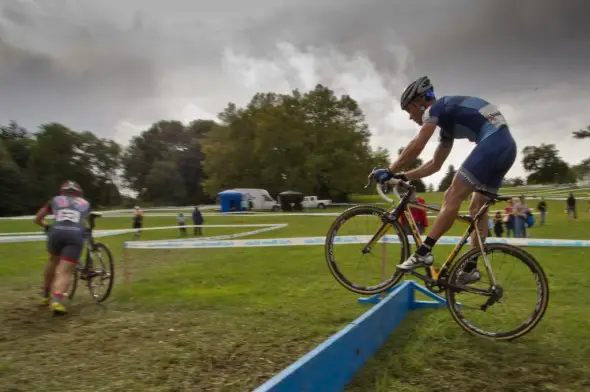 If you like a bit of energy, CyclingDirt's (in)famous
"Who's #1?"
weekly video will mix visuals, hilarity and good information. CyclingDirt do an amazing job of covering a lot of US (and often Euro) races and their pre- and post-race interviews really reveal the character (and characters) of the sport.
Cross Vegas is next week and word on the web is that there will be a livestream again this year. Last year was a great Men's race so I'm hoping to check in and catch it again.