Further to the info below about the CV State Championships...
If anyone is keen to help out they should arrive at the
venue
at 10 to help set up.
As always these events rely in part on the assistance of volunteers to happen.
The sooner the course is set-up, the sooner we can get our pre-rides in!
In other news... how good was the cross vegas racing yesterday? It looks like North America is going to have a hard fought season this year... especially if you can't hop barriers.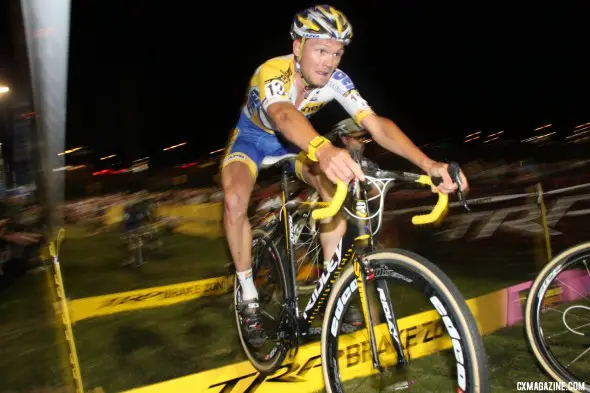 Former junior World Champ Arnoud Jouffroy hopped the barriers each lap. CrossVegas 2012. ©Cyclocross Magazine